Press Release: Operation Photo Rescue Coming to New York City to Restore Photos Damaged by Hurricane Sandy
FOR IMMEDIATE RELEASE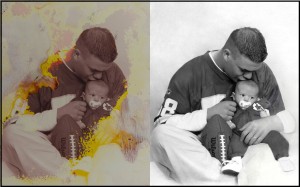 EL DORADO, KS – January 15, 2013 – Operation Photo Rescue (OPR), a U.S. not-for-profit organization comprised of a worldwide network of volunteers will be in New York City on February 2nd and 3rd to digitally copy photos for anyone whose pictures were damaged by Hurricane Sandy.
Hosted by the School of Visual Arts Masters in Digital Photography program and supported by Chase, PhotoShelter, DigMyPics, Imagingetc, and Ken Allen Studios, the OPR team will be onsite at 133 West 21st St, Room 101c in Manhattan on Saturday, February 2 and Sunday, February 3, 2013, 10am-5pm on both days. Walk-ins are welcome and appointments are available at Book Appointment.
Anyone with photos damaged from Hurricane Sandy may bring up to 20 photos to be evaluated and potentially restored. Photos that can be repaired will be digitally captured with state-of-the-art imaging technology and later restored and printed. Restored photos will be mailed to owners at no cost. The original photo remains with the owner.
All photos need to be dry and removed from picture frames and albums. Those that cannot be extracted will still be copied, but the quality may suffer. Photos that are stuck together can be separated by soaking, but should first be tested on a corner to see if the emulsion is stable enough to soak. Further instructions on care can be found on "Salvage Flood-Damaged Photos."
Following family and pets, photos are the next most cherished possession, as the memories captured in photos are all that remain after a natural disaster. Chase, through its Technology for Social Good program, is supplying the imaging stations, software and volunteers to help make the photos available electronically. The School of Visual Arts is also providing imaging technology in addition to volunteers and the space. DigMyPics will donate all of the printing and shipping of restored photos; PhotoShelter will provide free online storage of the damaged as well as restored photos; and Imagingetc and Ken Allen Studios will both provide volunteer staff who are experienced in handling and digitizing delicate photographs in addition to equipment.
Operation Photo Rescue (OPR) is a federally registered 501(c)(3) not-for-profit charity that restores photographs that have been damaged by natural disasters. OPR was founded in the wake of Hurricane Katrina in January 2006 by two photojournalists, Dave Ellis and Becky Sell. Since then, the organization has grown into a network of over 2,000 volunteers from across the globe. Volunteers from all 50 U.S. states and 76 other countries have returned over 9,000 restored photos to survivors of hurricanes, tornadoes, floods, and wildfires.  More information is available at https://www.operationphotorescue.org.
Media Contacts:
Margie Hayes, Operation Photo Rescue, mhayes@operationphotorescue.org
Katrin Eismann, School of Visual Arts, keismann@sva.edu
Jennifer Kim, Chase, jennifer.h.kim@jpmchase.com

To Book Appointments
Homepage Photo of Long Beach, NY
Courtesy: Andrea Booher/FEMA
ID 60710