Operation Photo Rescue Gearing Up for New York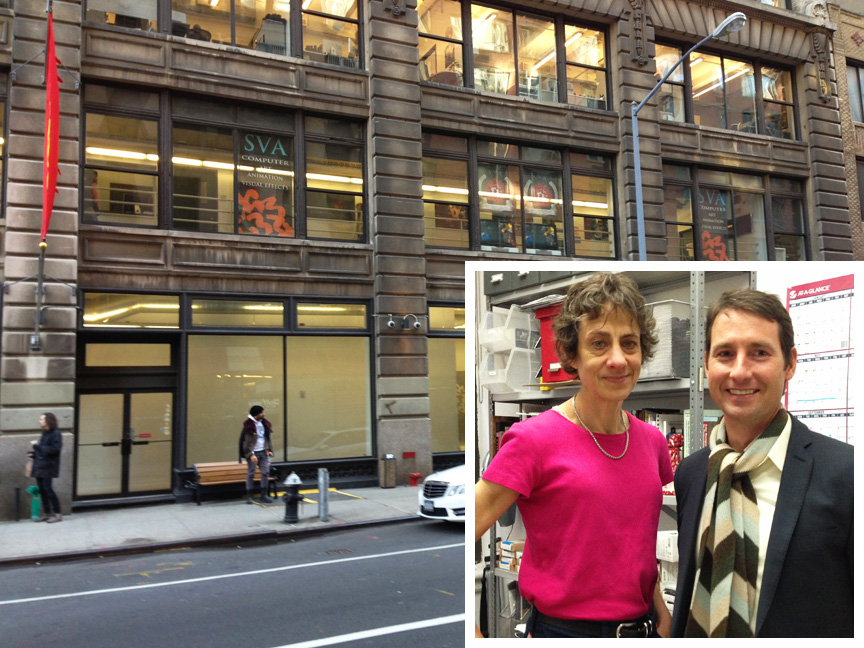 We are excited to announce that OPR will be teaming up author, teacher, and photographer Katrin Eismann and Ken Allen of "Ken Allen Studios, L.L.C.a dedicated digital studio that offers archival digitization of collections, exhibit prints and exhibition display printing, and consultation.
 
Many of us learned how to restore from Katrin's book Photoshop Restoration & Retouching and found OPR through a link to volunteer help for those hit by Hurricane Katrina. That is the path I took and now on the 7th Anniversary of Hurricane Katrina, we are once again faced with a challenge as big as we did back 2006. In some ways the challenges are even greater because of the huge areas devastated by Sandy.
 
While in New York on business, Jan Neil was able to meet for an hour at Katrin's office at the School of visual Arts (SVA) in Manhattan.
According to Jan, "both Katrin and Ken are enthused, willing, and able to stage an OPR copy run for us in early February. The location is ideal, as it is located near to subway and bus lines. Keep in mind: people are used to using public transportation here in NY."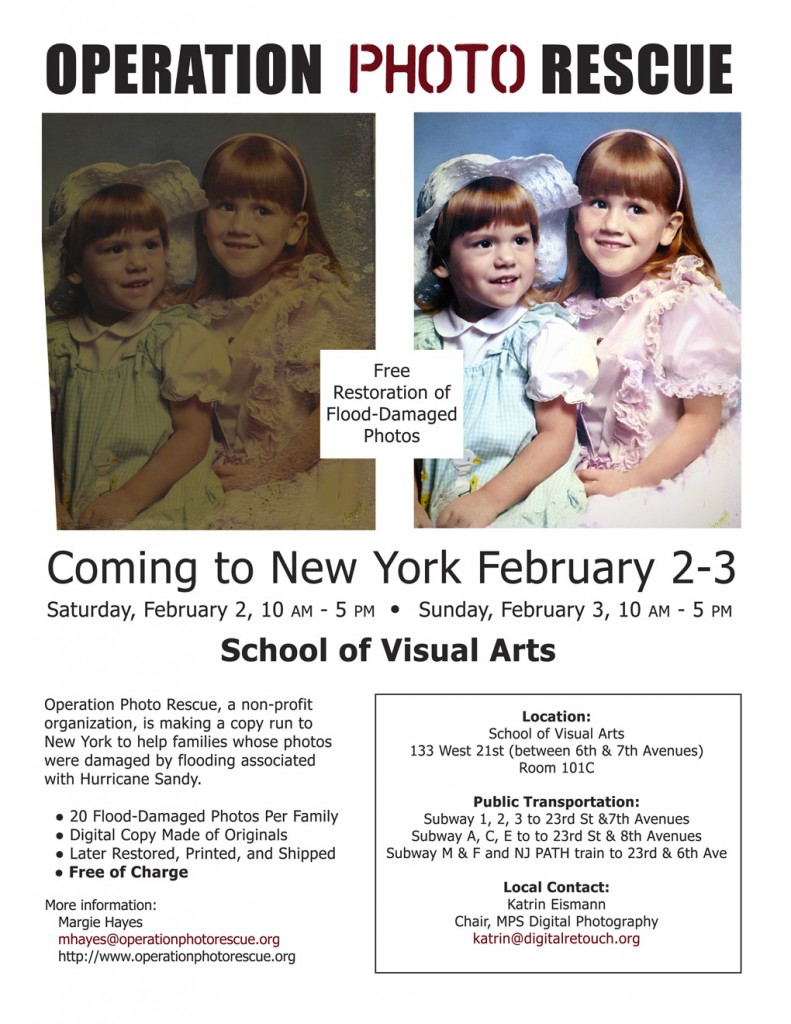 Photo of SVA/Katrin Eismann and Ken Allen
Courtesy of Jan Neil
Margie Hayes
President OPR