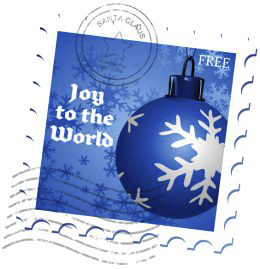 Hi Everyone,
As this year comes to a close, I'd like to thank all of you and wish you a Merry Christmas and a Happy New Year! Somewhere in the commercialization of the holidays, the true spirit of giving gets lost. Operation Photo Rescue is giving the best gift of all—memories restored.
This year has had its share of ups and downs, but what stands out is how many have stepped up and donated to keep OPR running. With the loss of our grant from the Herb Block Foundation, OPR was faced with a huge backlog of photos and dwindling funds to handle the printing and shipping.
We owe a huge round of thanks to Scott Crossen, co-owner of DigMyPics and his employees for coming to our rescue with the donation of free printing and shipping. What makes this even more amazing is that In May of this year, DigMyPics suffered a devastating fire to their business in which a massive recovery effort was mounted, They were able to recover more than 110,000 photos and many hours of old video film that was though to be beyond saving. 
Following on the heels of DigMyPics, came Nancy Masse of Kelby Media Group and photographer Mark Motichek; both wanted to get involved in a rescue for the victims of Hurricane Ike. Unfortunately, we were still trying to get a backlog of over 2,000 photos down. Much as we wanted to help, there were too many photos and not enough volunteers. Nancy went back and put out a call for volunteers on National Association of Photoshop Professionals (NAPP) User's Forum and the rest is history! A thanks also goes out to Matt Kloskowki (NAPP Guru) for mentioning us at Photoshop World this fall. With the addition of 400 new volunteers, we are getting our backlog under control.
Thanks to all of the volunteers who week after week, month after month, turned in some amazing work. The rewards came in hearing back from the families. This week I received an email from Donna who at the time of the Biloxi copy run was undergoing cancer treatment and had a friend stand in line with her damaged photos. She had no idea of what photos were taken until she got a sneak preview and her response was: "Well as expected a flood of tears occurred when I opened the gallery shots. I did not know what photos had been dropped off and I see I will now have a photo of my mother and grandmother once again! Thanks a million."
From the Coffeyville, KS copy run we received this from Sharon: "Oh thank you! I cannot begin to express my appreciation!!! I could not bear the thought of my Dad never being able to see my Mother's face again. He turned 85 in July and Mom has been gone since 1994. Your volunteers will have made our entire family very grateful for the service you have provided."
Starting in 2009 OPR hopes to be able to do copy runs in areas hit by Hurricane Ike and the flooding in the Midwest. To be able fund these runs, we are asking for donations. We realize the effect the economy is having on everyone and that now is not the best of times for giving. However, a small gift of a couple of dollars from everyone would help guarantee that OPR can continue restoring photos. Located on our forum site https://www.operationphotorescue.org/forum/ we have a set up a fundraiser through "Chip In!" to raise funds between now and 2/28 to raise $5,000. Thank you to everyone who has donated!
I would like to end by thanking the OPR team that works behind the scenes and puts in an incredible amount of time and effort keeping the organization running smooth. Thanks to Dave, Angela, Becky, John, Jan, Kiska, Tess, Hannie, and Christine, for your friendship and for all your help.
 Margie Hayes
OPR President