OPR 2008 Global volunteer census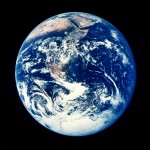 The volunteers of OPR span the globe.
We have volunteers representing 44 different countries, territories or republics. In addition, OPR volunteers span across six of the seven continents (we'll get you yet Antarctica).
Canada can boast the most volunteers with 61 followed by the UK with 43 and Australia with 36. Here's the rest of OPR's international roster (in no particular order):
The Netherlands, Argentina, Norway, Sweden, New Zealand, Romania, Germany, Scotland, Ireland, Iceland, China, France, Colombia, Poland, Portugal, Greece, Ukraine, Pakistan, Italy, South Africa, Chile, Korea, Iran, Dubai, India, Belgium, The Dominican Republic, Spain, Malta, Israel, Japan, Russia, Brazil, Finland, Peru, Malaysia, the Philippines, Iraq, Mexico, Guam and Macedonia.
It's tremendous to see citizens from around the world put aside their political, religious and social beliefs in an effort to help their fellow human beings. The world is a better place through volunteers like these.
Thanks to each and everyone of you for the work that you are doing through OPR.